Guar gum, also called guaran, is a galactomannan polysaccharide extracted from guar beans that has thickening and stabilizing properties useful in food, feed, and industrial applications. The guar seeds are mechanically dehusked, hydrated, milled and screened according to application. It is typically produced as a free-flowing, off-white powder.
The guar bean is principally grown in India, Pakistan, U.S., Australia and Africa. India produces about 2.5 – 3 million tons of guar annually, making it the largest producer, with about 80% of world production. In India, Rajasthan, Gujarat and Haryana are the main producing regions, and Jodhpur, Sri Ganganagar and Hanumangarh in Rajasthan are the major Guar trading markets. The US has produced 4,600 to 14,000 tonnes of guar over the last 5 years. Texas acreage since 1999 has fluctuated from about 7,000 to 50,000 acres. The world production for guar gum and its derivatives is about 1.0 Million tonnes. Non-food guar gum accounts for about 40% of the total demand.
Chemically, guar gum is an exo-polysaccharide composed of the sugars galactose and mannose. The backbone is a linear chain of β 1,4-linked mannose residues to which galactose residues are 1,6-linked at every second mannose, forming short side-branches. Guar gum has the ability to withstand temperatures of 80 °C (176 °F) for five minutes.
Product type  :‌ powder
Formula : C10H14N5Na2O12P3
packıng : 25 Kg
name : guar gum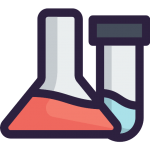 Textile industry – sizing, finishing and printing
Paper industry – improved sheet formation, folding and denser surface for printing
Explosives industry – as waterproofing agent mixed with ammonium nitrate, nitroglycerin, etc.
Pharmaceutical industry – as binder or as disintegrator in tablets; main ingredient in some bulk-forming laxatives
Cosmetics and toiletries industries – thickener in toothpastes, conditioner in shampoos (usually in a chemically modified version)
Hydraulic fracturing Shale oil and gas extraction industries consumes about 90% of guar gum produced from India and Pakistan.